How A Session Works
Learn a little bit about how a session will evolve with Zumi Potts
Private Sessions with Zumi
Private sessions with Zumi can be life-changing events. Some clients come for just a couple of sessions. Some book a series of sessions. It all, of course, depends on the person. If you are new to this type of healing, it can be helpful to know a little about the flow of a session.
I will be asking you questions based on what the muscle-checking system reveals as we go. We will discover what you need in order to transform your concerns. What is negative, blocking, and active (on) in your resonating energy field we will shift with modalities so that they are de-activated and we will activate the positive statements reflecting what you need instead.
 I am currently offering sessions by phone or Zoom.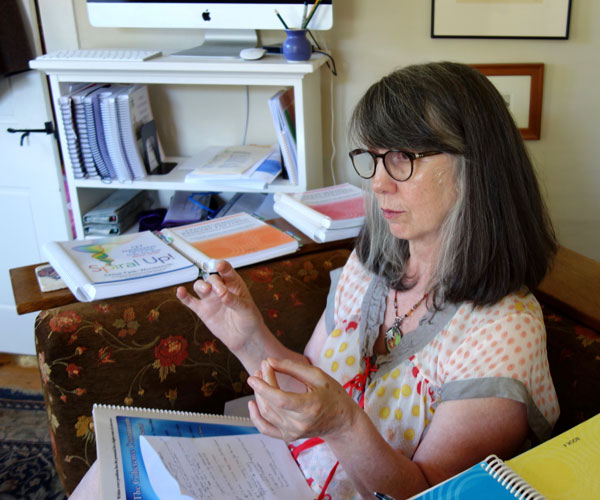 Zumi Potts explaining muscle checking with a client.
Tips for a Successful Session
Session Prep
Have an idea of what you would like to work on: a problem or issue or an area of desired change.
Location
Be in a place where you can talk openly without distraction or interruption.
Time
Plan for at least an hour, more commonly a little more.
Hydration
Having water handy helps your autonomic nervous system energize and flow.
Be Open Minded
Be open to what is needed now for growth and positive change on any level.
Ready to get started?
Very Good! I'm ready to meet you and learn more about your life and how I can help you reach your full potential. I recommend signing up for my free 30-minute consultation.
Prefer to book a full session? Click here.
Call/Text: (401) 207-0188