Learn more about Zumi, a holistic health facilitator, and transformer of consciousness of over 20 years.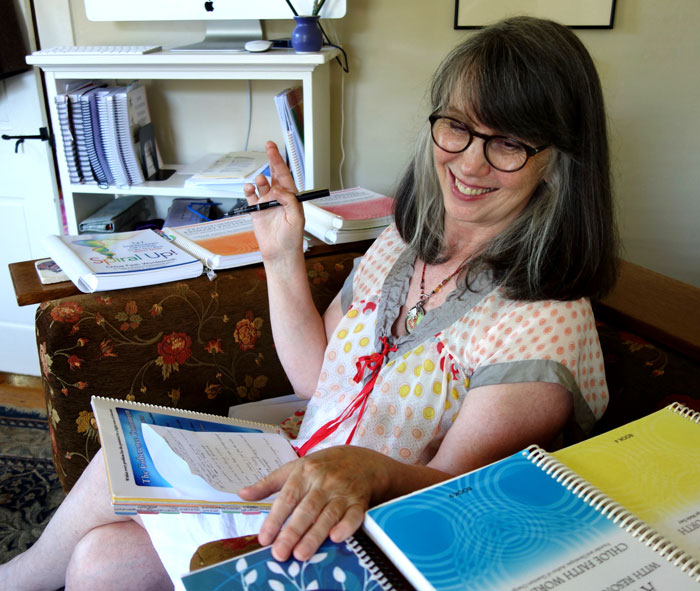 My focus is to help an individual shape their life for far more freedom of self, and higher self, than currently expressed; and assist in forming an independence of worldly identities that previously suppressed expression of true self-worth.
I was born in West Yorkshire, England, and spent the last 39 years in the United States. I currently reside in Richmond, Virginia.
I am a holistic health practitioner and transformer of consciousness of over 20 years. I will work with you to help remove "blocks" to well-being by stepping outside the limited picture you hold of yourself. When you are "in" a problem you can't see the forest from the trees. My job is to make those seeming obstacles go away, so solutions can appear with clarity.
Through my practice, I offer these solutions through two well-known methods: Resonance Repatterning® and the Magui Block Method®. I have also been providing mentorship on spiritual and metaphysical topics with individuals for well over 15 years.
I consider it an honor and privilege to see relief, relaxation, and solutions to life's problems appear for people through the simple application of love, kindness, and what works.
Life History
Born in West Yorkshire, England
Earned BFA in 3-D Design UK 1979
First career was in nursing 1980
Moved to the United States in 1981
Lived in Richmond Va Nursing and then owned Couture Dressmaker business.
Earned MFA in Theatre, Costume Design 1994
Theatrical Costume Designer, Costume Technician, Shop Manager and Lecturer 1994-1999

Met Life Partner in 1999

Moved to Rhode Island in 2000
Begin Repatterning training and practice. 2001-present day
Self taught portrait and landscape painter
Related Field History
1997-2000: Studied under Dr. Vernon Sylvest learning energy fields and quantum physics.
2000-Current: Studied Applied Kinesiology with Chloe Wordsworth at the Resonance Repatterning Institute.
2004: Received Certification for Resonance Repatterning Practitioner from Chloe Wordsworth.
2013: Completed Magui Block® Method Certification Process.
2019: Retake of "Energetics of Relationship" Seminar.
2020: Advanced seminar "Inner Cultivation Throughout the Twelve Meridians" with Chloe Wordsworth.
2022: Completed "Integral Life Repatterning Basics" with Carolyn Winter RPA.
THANK YOU SO MUCH!
"THANK YOU SO MUCH!!! … the things that have been happening through this work that you have introduced me to…has been nothing short of mind boggling and miraculous — I can't thank you enough."

R, Rhode Island
Find a Safe Haven
"I feel as though you have reached inside of me and allowed the real me to find a safe haven to come out and embrace all of my life."

Tara, Rhode Isand
You Bring Me Peace
"You taught me that I am not my thoughts. I relax in your company and truly feel heard. You feed my spirit and my soul. You bring me peace"

Sarah, Rhode Island
Ready to get started?
Very Good! I'm ready to meet you and learn more about your life and how I can help you reach your full potential. I recommend signing up for my free 30-minute consultation.
Prefer to book a full session? Click here.
Call/Text: (401) 207-0188